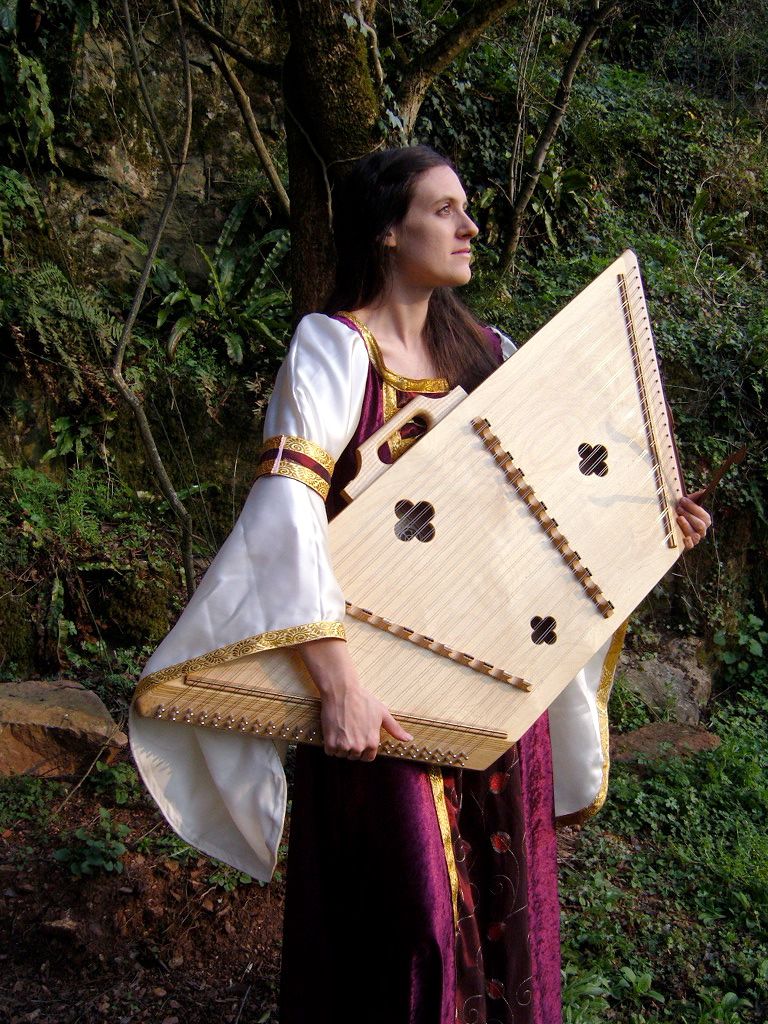 Live Performances
We have performed at many live events over the last 5 years.
Here is some idea of the different events I am available to play at....

Private Parties - Corporate Events
Welcome your guests with live background music. Beautiful original incidental music for your guests. Guaranteed to make any gathering a memorable one!

Weddings
The sounds of Enchanting Medieval Dulcimer welcoming your guests into the Church and/or Reception. Walk down the aisle to the Dulcimers beautiful sound. Background music can also be provided during Dinner.

Fetes and Fairs and Festivals
Costumed Performer available for any type of public event. Street Theatre, Live Statue, Costumed walkabout plus Hand Percussion and Hammer Dulcimer Demonstrations.
Live Recording Sessions
Dizzi is also available for recording sessions and studio work. I have experience in recording sessions for bands, film and TV.
Percussion Bookings to date include:
Theatre Shakespeare's Globe Percussionist - live session
Inner Voice Dance Producer Hand Drummer - studio session
Kabaret Club, Soho W1 Resident percussionist for live bands
Pacha, London Hand Drummer - Hed Kandi -Live PA
El Divino, Ibiza Hand Drummer - Hed Kandi -Live PA
Anti-World, London Bridge Techno Dance Drummer "in the mix"
Robodock Festival(Amsterdam) Percussionist in Mad Max fire show
Bestival Isle of Wight Percussionst for VJ Area

Other percussion performances include:
Anti-World, Femi9, Heaven, Kundalini, Megatripolis, Mindscapes, Open,
Pacha, Planet Angel, Ravelation 1 & 11,
The Drome, The Talk of London, Triology and Tysson St. Studios.
Mambo, Savanna and Tropi (Ibiza)
Dizzi was featured on Ibiza TV drumming with a fire show at Café del Mar.

Dulcimer bookings to date include:
TV Hamburg Cell C4 Dulcimer Player - studio session
Rochester Dickens Festival Victorian Costume
Coal House Fort, Essex Second World War 1950's
Sun and Moon Fayre "Dizzi's One Woman Show"
Frome Medieval street fair Medieval Costume
Wedding at Avebury Stones Druid Priestess
Frome Christmas Extravaganza Fairy Lights
The Sun & Moon Fayre "Dizzi's One Woman Show"
Lulworth Castle Resident costumed dulcimer player Larmer Tree festival Dulcimer workshops for 30 people Big Green Gathering. Dulcimer workshopand performance 50+ weddings across the UK. Background Dulcimer music performance

Recording sessions for:
AMO Productions, Hamburg Cell - Film4, Innervoice music, James Asher, Charlez Hazelwood Christmas show BBC Radio2 Candleford to larkrise BBC 1
Britains got talent 2009, She wolves Documentary BBC3, Naked Rambler, BBC1, "Candleford to Larkrise" Live performance for BBC1 drama

London Acoustic Clubs include:
Boujis, Infinity, Les Anglaise, Pop, Rouge, The Cobden Club, The Gate, The Kashmir Club, , The Pharmacy, The Twelve Bar Club and 92 Feet East.Since becoming a Dulcimer player in 2000 I have perormed at many events all over the world here is a small selection of my
International Performances Include
Represented the UK at the World Dulcimer congress in Mexico, Represented the UK at the world dulcimer congress in Budapest, Hugary in 2011, Performed at medieval festival in Sigisoera, Romania 2010, 3 tours of Portugal in theatres, medieval events and churches in the North 209. 2010, 2011, LaerdaL SUMMER FESTIVAL in Norway 2009, Live on Britains got Talent TV show in Cardiff 2008, Appeared on Upstaged TV show on BBC3 2008, Appeared on Points west news program on BBC 1 2008.
To book dizzi for a live performance at your event